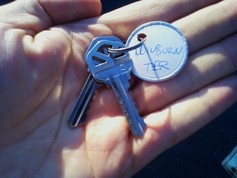 Please try to fill in as much information as possible and do not forget to sign. Incomplete applications will not be processed.
We can prescreen you before you pay an application fee,but no tenancy is guaranteed until fully approved by Landlord and an application fee paid
The application fee is
$50.00
per adult 18 year old and older, that must be paid before the application can be fully processed. You can pay your application fee in our office at 12811 Kenwood Ln Suite 110, Fort Myers, FL 33907 or by depositing it at any
Wells Fargo Bank
for
Top Investments, LLC
account #
2000053767495
. Please make sure to write your name at the front of the deposit slip.
The application is processed within 24 hours, please call
239-985-9890
if you have any questions.
For rent payment procedure please refer to
www.topinvestmentsllc.com
---
---

​






---

More houses are coming soon please check back often

IF YOU DID NOT FIND WHAT YOU WHERE LOOKING FOR ON MY WEBSITE, PLEASE SEARCH PROPERTIES FOR FREE HERE:

PROPERTY SEARCH

What is lease with option to buy?

Buyer pays the seller option money for the right to later purchase the property.

This option money may be substantial.

Buyer and seller agree on a purchase price, often at or a bit higher than market value.


During the term of the option, the buyer agrees to lease the property from the seller for a predetermined rental amount.


The term of the lease purchase agreement is negotiable, but the common length is generally from one year to three years, at which time the buyer applies for bank financing and pays the seller in full.


The option money generally does not apply toward the down payment with some exception.


A portion of the monthly lease payment typically doe not apply toward purchase price


Option money is nonrefundable.


Nobody else can buy the property unless the buyer defaults. In some cases Investor can purchase property , but is obligated to honor lease option term


The buyer typically cannot assign the lease purchase agreement without seller approval.


Buyers are often responsible for maintaining the property and paying all expenses associated with its upkeep, Seller pays taxes and insurance.


The buyer is obligated to buy the property

INFORMATION PROVIDED IS FOR THE EDUCATIONAL PURPOSES ONLY . TERMS APPLY
---
---